$22.00
Lost and Found: Archives – Vol. 1 is an 18-track collection spanning over 40 years (from 1969 – 2009)featuring never-before-released material and contains classic hits with that special Kenny Vance sound.
Description
Stand Alone
Tracks Of My Tears
Those Oldies But Goodies
(Remind Me Of You)
Splish Splash
Sunday Kind Of Love
Need You (Live Alt. Version)
Maybe
Marie
Touch Will Tell (Live from BetaCam)
Shuffling Up Your Downs
Alphabetically Yours
Sweet On Me
Your Way (Live with Wally Roker of the Heartbeats)
Tears On My Pillow
Mouse In The Moon
You've Lost That Lovin' Feelin' (Live
Duet with Johnny Maestro)
Little Red Riding Hood
Wisdom Of A Fool (Alt. Version)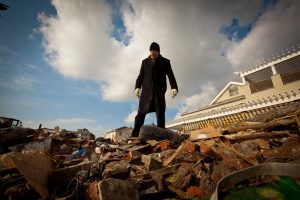 My house on the beach in Rockaway, New York was built in 1916…The house had survived many storms since 1916 and in the 40 years I lived in it… Hurricane Sandy wiped away my house in one fell swoop and I lost nearly everything that was meaningful to me…
An artist's workplace is always filled with many different projects and ideas in various stages of completion and development… ideas for what one hopes could be… many embryonic and unfinished. This CD is a collection of some of these songs, cassette tapes, demos, rough tracks, scratch vocals, live recordings, transfers from acetates, and for the Planotones arrangement ideas… for some of the greatest songs from the 1950's-60's…
Copies made over the years along with tapes, cassettes, and demos found in the destruction of my home, have the unlikely distinction of being sequenced in this historical compilation spanning 40 years (1969-2009).